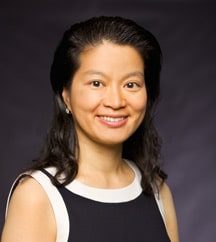 Young Min (Mindy) Song
MD
Dr. Song earned her medical degree from the Chungnam National University in South Korea. She completed her internship at St. Joseph Hospital in Phoenix, Arizona and her residency at Barrow Neurological Institute also in Phoenix. Dr. Song completed a clinical fellowship in neuromuscular and electromyography at the University of California San Francisco.
Dr. Song is certified by the American Board of Psychiatry and Neurology. She is also a member of the American Academy of Neurology and the American Association of Neuromuscular and Electrodiagnostic Medicine. Dr. Song is fluent in Korean and joined the Center for Neurosciences in 2010.
Specialty: Adult Neurology
Special Area of Expertise: Electromyography, Stroke, Neuromuscular Disorders, Migraine