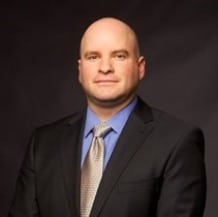 Sergio Rivero
MD
Dr. Rivero completed his neurosurgical residency, internship and fellowship at the University of Arizona. He is also an Assistant Professor of Neurosurgery at the University of Arizona, University Medical Center.
A native Arizonan who was born and raised in Nogales, Dr. Rivero looks forward to continuing to serve our southern Arizona community. He is fluent in Spanish.
Dr. Rivero joined the Center for Neurosciences in 2014.
Specialty: Neurosurgery
Special Areas of Expertise: Brain Tumors, Minimally Invasive Spine Surgery, Cranial and Complex Spine Surgery, Spinal Degenerative Disorders, Peripheral Nerve Disorders, CO2 Laser Surgery