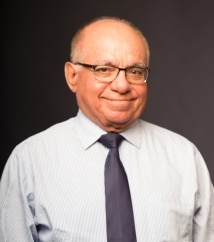 Francisco Valdivia
MD
Dr. Valdivia earned his medical degree from the University of Guadalajara in Mexico. He completed his internship with Tucson Hospitals Medical Education Program where he also completed a residency in medicine. He then went on to New York University Bellevue Medical Center where he completed his neurology residency and also served as Chief Neurology Resident.
Currently serving as Medical Director for the stroke center at Carondelet St. Mary's Hospital, Dr. Valdivia previously held the position of Chief of Neurology at Kino Hospital, Tucson Medical Center and St. Mary's Hospital. He also serves as principal investigator for clinical research trials and was a clinical lecturer and adjunct professor at the University of Arizona. Dr. Valdivia is the Medical Director of the Center for Neurosciences Electroneurodiagnostic Laboratory.
As a member of the Consortium of Multiple Sclerosis Centers (CMSC) and a Multiple Sclerosis Certified Specialist (MSCS), Dr. Valdivia's dedication to providing optimal care to those individuals living with multiple sclerosis is unmistakable. Scientific advancements, research and the newest treatment therapies are at the center of his commitment.
Dr. Valdivia is certified by the American Board of Psychiatry and Neurology. He speaks fluent Spanish and has been with the Center for Neurosciences since 1974.
Specialty: Adult Neurology
Special Areas of Expertise: Electromyography, Multiple Sclerosis, Therapeutic Botox, Stroke