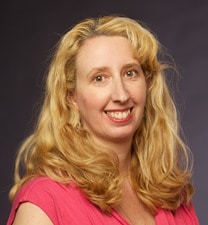 Amy Tees
NP-C, AQH
Amy Tees earned her BSN in nursing at the University of Arizona and worked as a neuro/ICU/trauma RN for eight years. She went on to get her MSN and graduated magna cum laude in 2004. She is certified by the American Academy of Nurse Practitioners. She has an added qualification in headache medicine from the National Headache Foundation and also completed a post master's degree in headache management from Jefferson University in Philadelphia (she was in the first graduating class of this, the only university in the USA to offer such a program).
Amy is an active Associate member of the American Headache Society, Headache Cooperative of the Pacific, American Academy of Neurology, the new Arizona nurse practitioner Society, and the American Academy of nurse practitioners.
Amy has worked with Dr. W. Horace Noland since 2004.
Her primary focus and love is migraines and headaches. She is a speaker for a variety of pharmaceutical medications. She has two children, a daughter and son. Amy enjoys traveling, baseball and reading, when there is time!